Posted by Andrew Maas on Sep 29th 2023
When it comes to building or upgrading your AR-15, choosing the right stock is crucial. It's not just about aesthetics; it's about comfort, functionality, and overall performance. One option that has gained a strong reputation among firearms enthusiasts is the BATTLELINK Minimalist Milspec Stock. In this article, we'll delve into why this stock is used by many upper tier manufacturers and why it still stands out as one of the best lightweight stock choices for your AR build.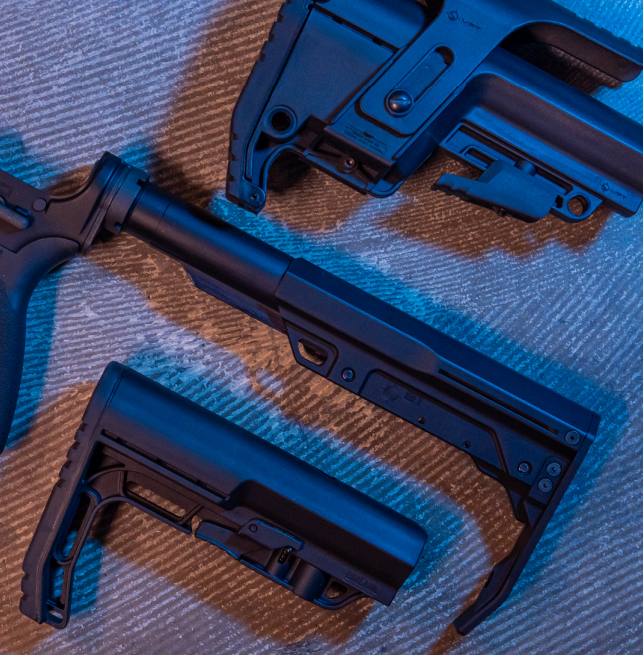 Streamlined Design

The first thing that catches your eye about the BATTLELINK Minimalist Stock is its sleek and streamlined design. It's a true minimalist's dream. This stock is engineered to shed unnecessary weight without sacrificing strength or durability. If you're looking to reduce the overall weight of your AR without compromising on performance, this stock is a fantastic option. Other manufacturers have produced slightly lighter stocks but only by sacrificing strength and durability, which is why many upper tier manufacturers use these in the signature rifle builds they offer.
Weight Matters

Weight can be a critical factor in your AR build, especially if you intend to carry your AR for extended periods or use it in dynamic shooting scenarios. The BATTLELINK Minimalist Stock is constructed from advanced materials that make it significantly lighter than many traditional stocks. This reduction in weight can make a noticeable difference in how your rifle handles, allowing for quicker target transitions and less fatigue during extended use.
Durability and Strength

While the BATTLELINK Minimalist Stock is incredibly lightweight, it doesn't compromise on strength. It's engineered to withstand the rigors of real-world use. Whether you're a competitive shooter, a hunter, or a true
tactical operator, this stock can handle the demands of your shooting activities.

The use of high-quality materials ensures that it can withstand the recoil of various AR-15 calibers, providing long-lasting performance. The stock is designed to resist impact, wear, and tear, making it a reliable choice for any shooting environment.
Easily Adjustable

The BATTLELINK Minimalist Stock offers adjustable length of pull (LOP) and a comfortable cheek weld. This means you can tailor the stock to fit your body and shooting style perfectly. Whether you prefer a shorter LOP for close-quarters engagements or a longer LOP for precision shots, this stock can accommodate your preferences.
Quick Installation

Another advantage of the BATTLELINK Minimalist Stock is its ease of installation. You don't need to be a seasoned gunsmith to upgrade your AR with this stock. It's designed for straightforward installation, saving you time and effort.
Aesthetically Pleasing

Beyond its practical benefits, the BATTLELINK Minimalist Stock has an aesthetic appeal that complements the modern AR-15 platform. It's a stock that not only feels great but also looks great on your rifle. It's an ideal choice for those who want a balance of form and function.
*PRO TIP: You can also easily add paracord to this stock for your own distinct look and always have 6.5 feet of paracord on hand (see video for instructions).
The Final Verdict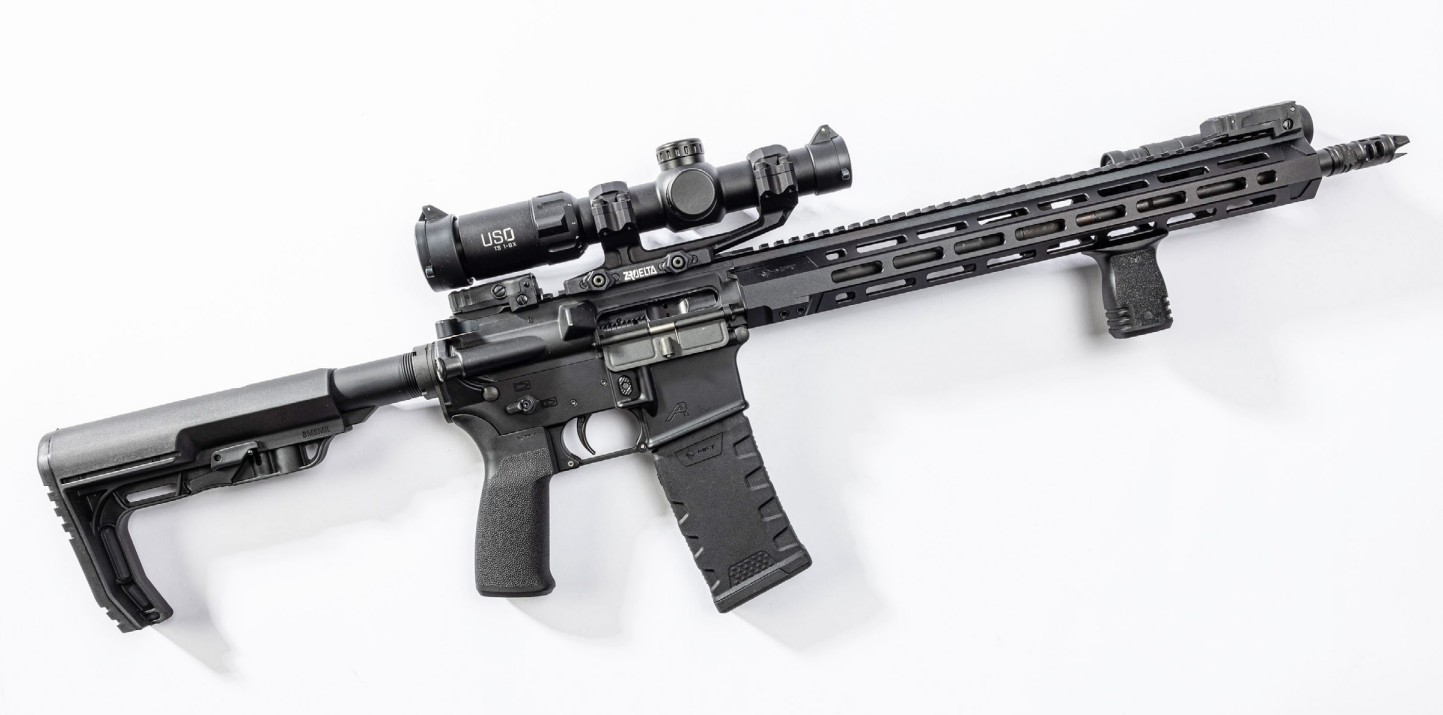 In the world of lightweight AR stocks, the BATTLELINK Minimalist Milspec Stock shines as a top-tier choice. It combines a minimalist design with durability, easy adjustability, and a lightweight build that significantly enhances the handling and overall performance of your AR-15.

Whether you're a competitive shooter, a hunter, or a tactical enthusiast, this stock can elevate your shooting experience. It's proof that you don't need to sacrifice strength for weight reduction or vice versa. With the BATTLELINK Minimalist Stock, you get the best of both worlds.

So, if you're looking to take your AR build to new heights and want a lightweight stock that doesn't compromise on performance, consider the BATTLELINK Minimalist Milspec Stock as your ideal companion. It's a choice that's trusted by shooters who demand the best from their firearms and themselves.